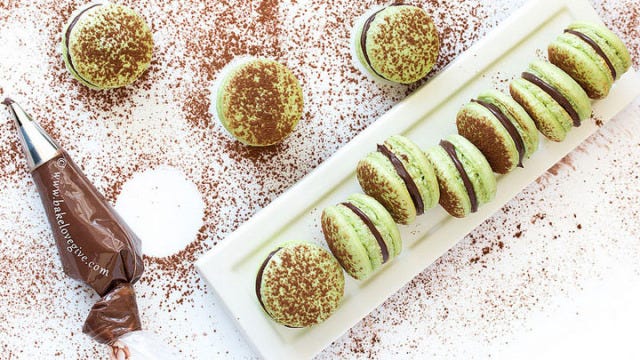 What is it about tiny things? Like babies. And kittens. You just want to eat them up! Tiny desserts are no exception.
If you're itching for cute, little, irresistible desserts, these 20 recipes have you covered. They may be small in size but are big on flavor, and you probably won't be able to eat just one. Fair warning.
1. Pink Lemonade Mini Ice Cream Sandwiches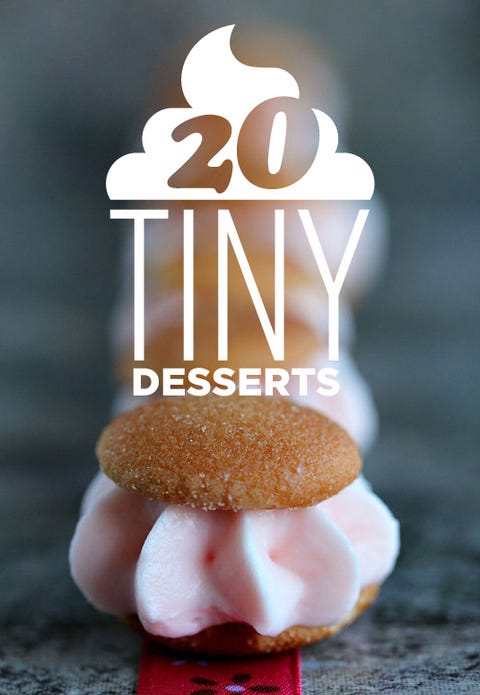 Pink things are cute. Little things are cute. These little sandwiches are, therefore, the cutest. And the yummiest.
Make Pink Lemonade Mini Ice Cream Sandwiches Yourself from Cravings of a Lunatic
2. Mini Ice Cream Bundt Cakes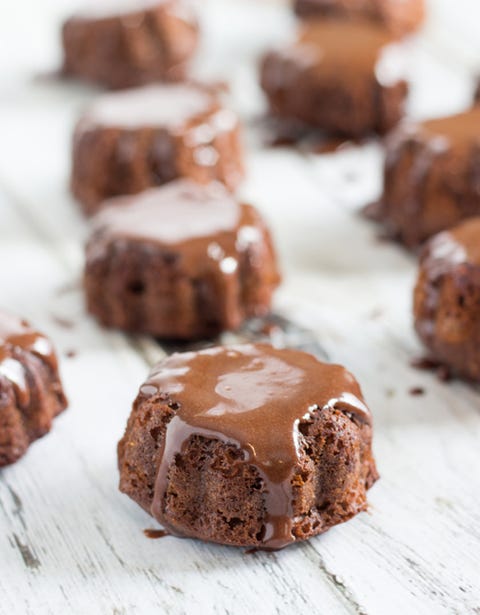 These cute little bundt cakes have a secret ingredient — ice cream!
Make Mini Ice Cream Bundt Cakes Yourself from Chelsea's Messy Apron
3. Orange Meringue Tarts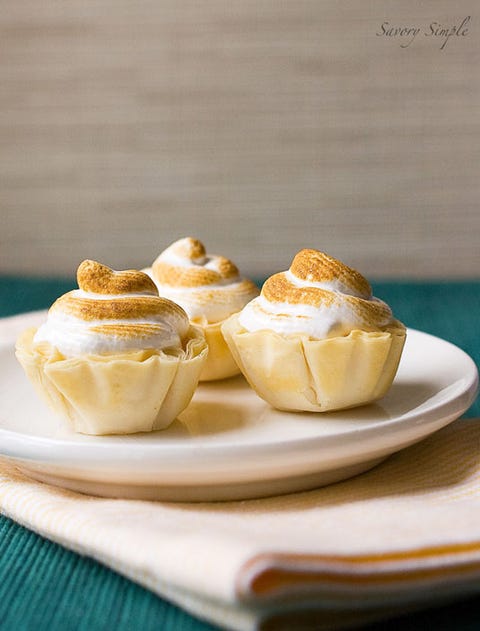 These light and citrusy tarts are bound to be good, especially since they're flavored with Grand Marnier.
Make Orange Meringue Tarts Yourself from Savory Simple
4. Peanut Butter Chocolate Balls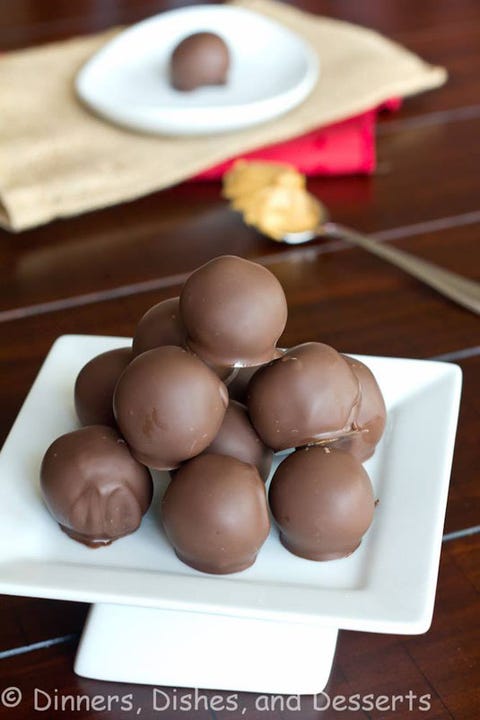 Peanut butter and chocolate may just be the best flavor combo ever and that always applies, no matter how small the dessert is!
Make Peanut Butter Chocolate Balls Yourself from Dinners, Dishes & Desserts
5. Banana Cream Pie Bites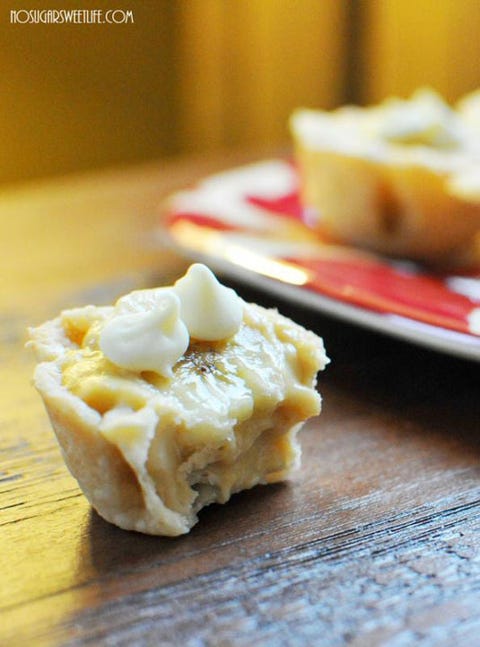 Go bananas with these mini cream pies!
Make Banana Cream Pie Bites Yourself from Nosh and Nourish
6. Scotch Truffle Hearts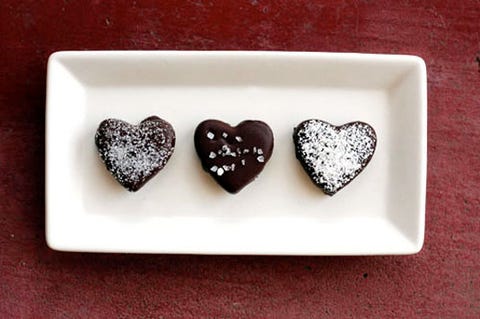 These little hearts may be cute, but they pack a rich, chocolaty punch.
Make Scotch Truffle Hearts Yourself from This Week for Dinner
7. Mini Cheesecakes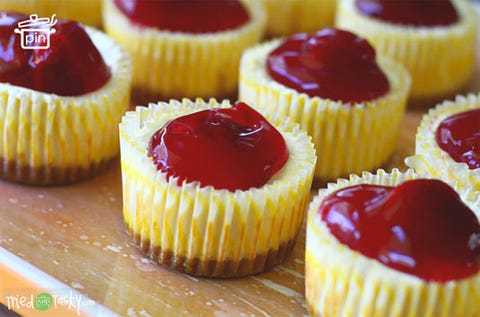 Cheesecake is maybe the best mini dessert around!
Make Mini Cheesecakes Yourself from Tried and Tasty
8. Chocolate Mint Macarons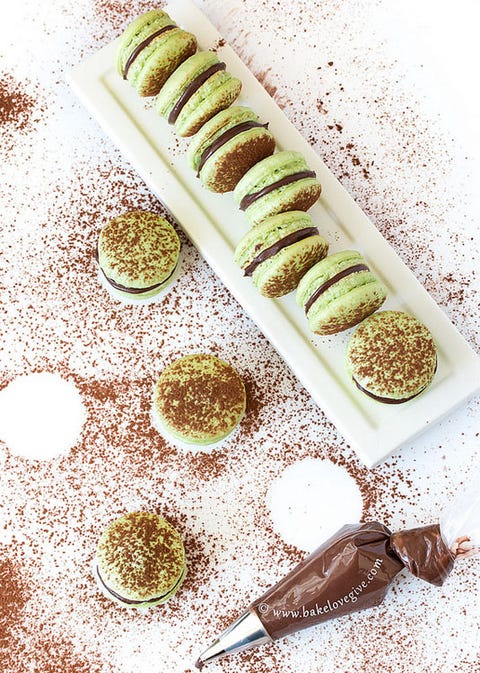 Macarons are the original tiny dessert, and these chocolate mint macarons are a great version of this fancy French treat.
Make Chocolate Mint Macarons Yourself from Bake.Love.Give.
9. Chocolate Bourbon Caramel Truffles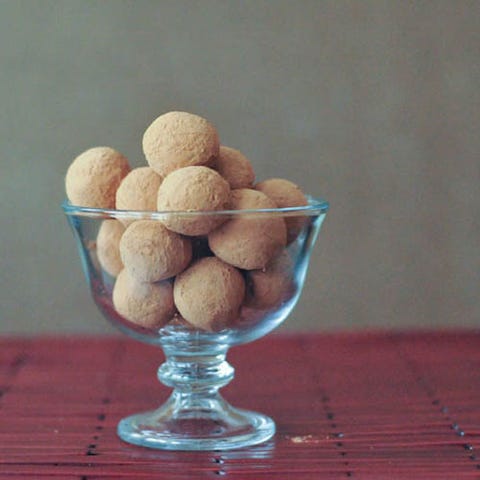 Truffles almost need to be small since they're so rich, and definitely when they're truffles filled with bourbon and caramel.
Make Chocolate Bourbon Caramel Truffles Yourself from Spabettie
10. Mini Chocolate Eclairs
Mini chocolate eclairs are way easier to stuff your face with eat than the original.
Make Mini Chocolate Eclairs Yourself from Dessert for Two
11. Two-Bite Peanut Butter Cup Brownies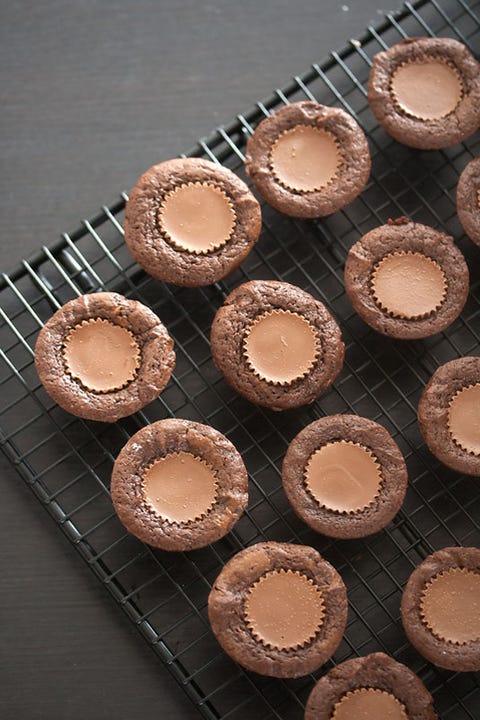 These cute little brownie bites are probably too easy to eat!
Make Two-Bite Peanut Butter Cup Brownies Yourself from Crumb
12. Lemon Chess Tartlets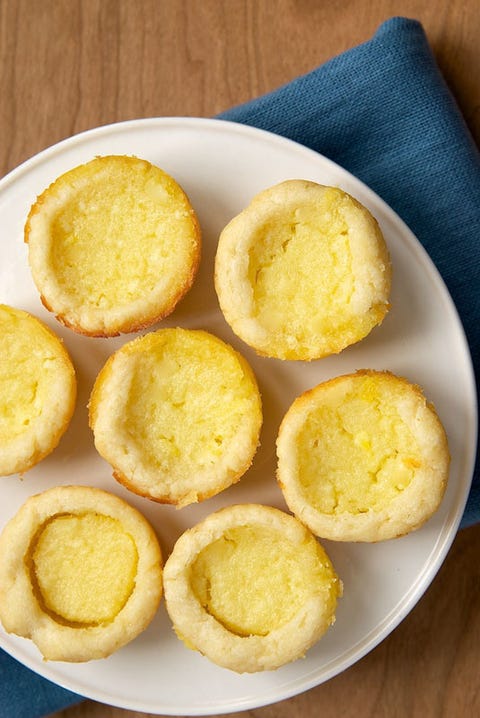 Pie was never this easy to eat. You're welcome.
Make Lemon Chess Tartlets Yourself from Bake or Break
13. Strawberry Nutella Pretzel Bites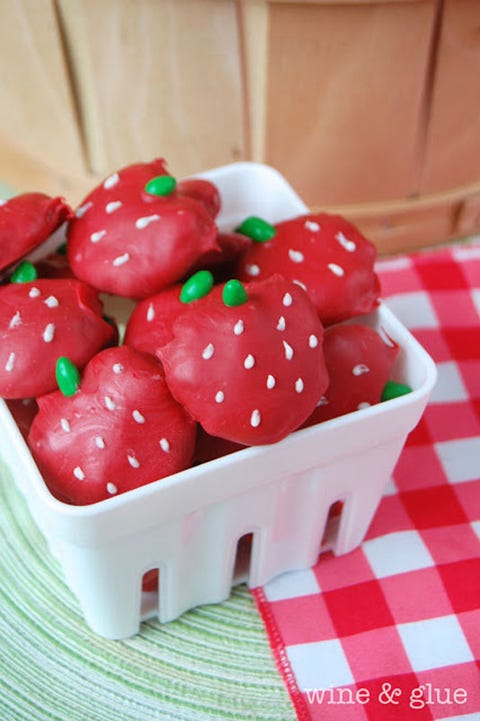 This recipe wins Most Likely to Be the Most Adorable Tiny Dessert Ever.
Make Strawberry Nutella Pretzel Bites Yourself from Wine and Glue
14. Cappuccino Mousse Cups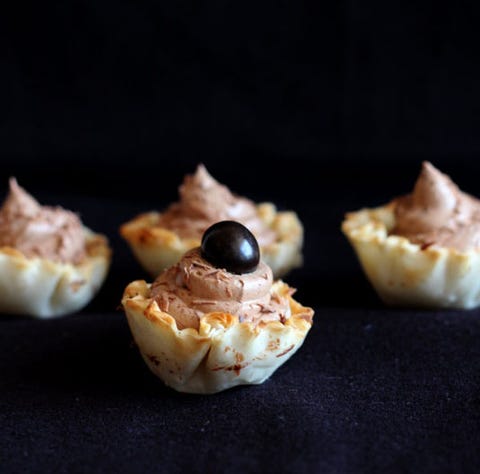 Chocolate mousse is another dessert that's almost better in small doses, especially when combined with cappuccino.
Make Cappuccino Mousse Cups Yourself from Rachel Cooks
15. Mini Carrot Cakes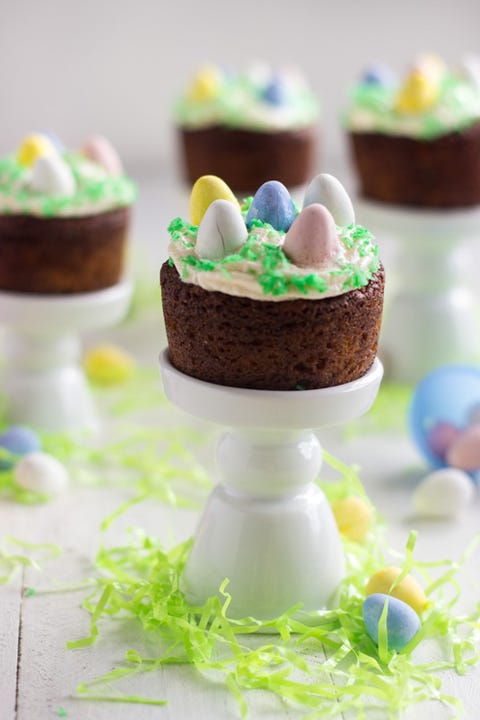 These mini carrot cakes are perfect for Easter — or anytime!
Make Mini Carrot Cakes Yourself from Food Faith Fitness
16. 7-Minute Warm Apple Crumb Minis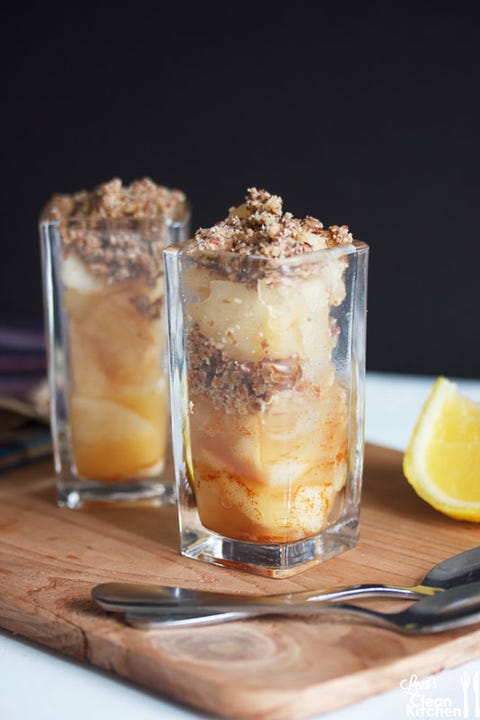 In 7 minutes you can have just the right amount of a cozy, delicious apple crumble.
Make 7-Minute Warm Apple Crumb Minis Yourself from Lexi's Clean Kitchen
17. Raspberry Shooters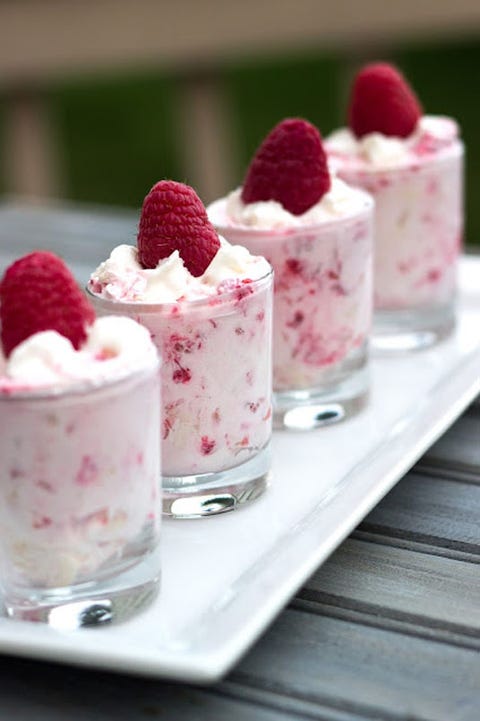 The freshest, fruitiest shot you'll ever put back.
Make Raspberry Shooters Yourself from Cooking on the Front Burners
18. Pink Champagne Cake Pops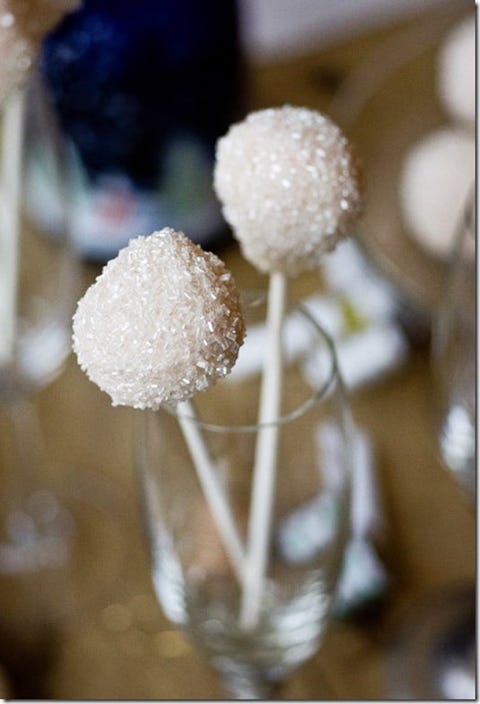 Champagne simply belongs in a tiny dessert!
Make Pink Champagne Cake Pops Yourself from Keep it Sweet Desserts
19. Green Tea Financiers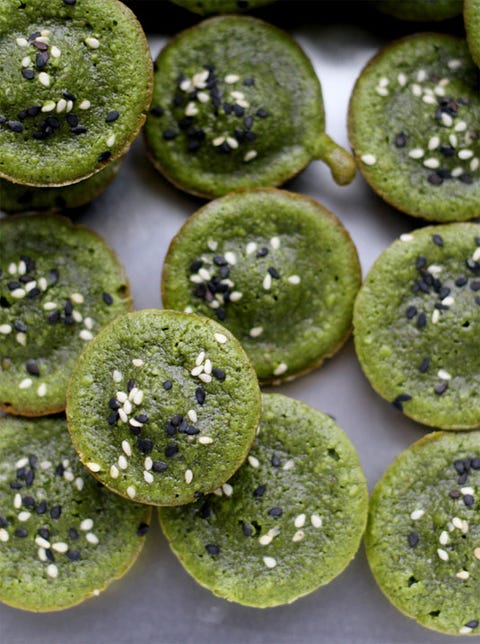 These little green treats may have a fancy French name, but they are super easy to make and have a nice, herbal flavor.
Make Green Tea Financiers Yourself from Joanne Eats Well With Others
20. Cherry Cream Tarts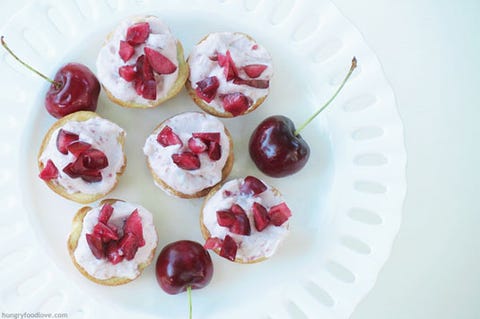 Sweet, tart and creamy, these tiny treats will leave you begging for more.
Make Cherry Cream Tarts Yourself from Hungry Food Love
Jane Maynard is a food blogger at This Week for Dinner and Babble, a writer and designer, and a lover of all things chocolate.
Follow Jane on Twitter, Pinterest and Facebook.
RELATED:
16 Divinely Decadent Salted Caramel Recipes15 Sweet, Savory and Totally Amazing Tart Recipes10 Things You Should Dip In Chocolate Immediately
This content is created and maintained by a third party, and imported onto this page to help users provide their email addresses. You may be able to find more information about this and similar content at piano.io